Are you looking for Web Design Cheshire?
Pixel Air is a highly experienced web design agency that won't baffle you with jargon. For more than a decade we've been building websites that not only look great but actually generate business for our clients. If you're looking for web design cheshire then you've come to the right place. We're based in Knutsford in Cheshire but have clients all over Manchester and the UK.
You may have found us by search in google by searching for a web design agency in Cheshire. As you'll have noticed there are plenty of agencies in Cheshire so how do you know which one to choose?
To begin with have a read through our latest reviews on google and see what kinds things our clients have to say about us. Next, there is our portfolio, why not take a look at our recent web design work to see what we're capable of producing.
Website design for your Cheshire business
We've worked with individuals, businesses and organisations in helping them create the perfect website for their needs. Whether you're a lean startup or an established organisation we can help you maximise your online presence. As well as ensuring our sites look fresh and contemporary we also do everything we can to help convert visitors into business.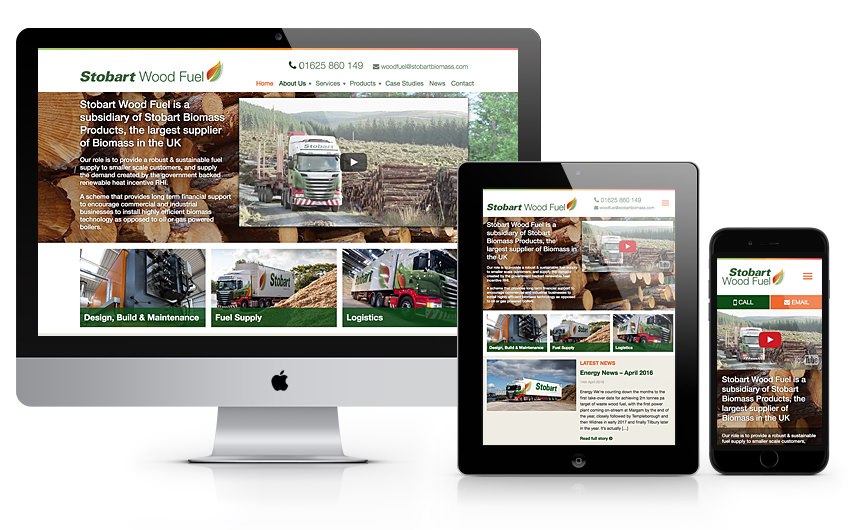 Unlike any other web design agency in Cheshire
We're unlike many digital marketing agencies out there. We don't have a fancy shiny new office nor teams of people working for us. This makes us lightweight and quicker to respond to the needs of our clients. We also won't burden you with astronomical costs to cover our overheads.
Search Engine Optimisation is all about content
SEO isn't what it used to be and can be a tricky thing to grasp. For example Google recommends that you have around 380 words per page to ensure you achieve a decent overall SEO score for your web page. But have you ever tried to write 380 words that actually engage the reader and make any sense whatsoever. The last thing you want is your customers falling asleep reading your web copy. We can help advise on best practices that will ensure you write great web copy that keeps both your customers happy as well as the search engines.
Design and marketing that actually works
We have been designing and building websites for almost 12 years so we know a thing or two about what works and what doesn't. Nothing can substitute the countless varied projects that we've worked on in the pass and all the different clients we've worked with. Don't get stuck with an expensive agency who'll palm your project off on their intern fresh out of college.
A web design studio in Knutsford
Our studio is based in Knutsford in leafy Cheshire. Thanks to the beauty of the digital industry we're able to work remotely on most of our projects and don't need to meet our clients that often. Unless of course they fancy a quick pint on our local, there's always time for a cold beverage.
Marketing campaigns that generate leads
Once your website is up and running have you thought about how you'll drive traffic to the site? Without visitors you may struggle to get any leads and without leads you can't expect any sales.
Make social media work for you
We're absolute ninjas at promoting businesses on Social Media. So whether its Instagram, Twitter or Facebook we can create a social media campaign best suited to your industry and target audience. There is a fine balance between keeping your customers updated with your latest news and bombarding them with irrelevant posts. We've worked with clients from so many different industries and one thing we've learned is there is no 'one size fits all'.
Full control over your content management
Over the years we've used many different off-the-shelf content management systems such as Drupal, WordPress or Magento. Each has its strengths and weaknesses and there is 'no one size fits all'. If you're struggling to choose the right content management system for your website let us help. Once we have a better understanding of how you plan on using your website we'll know what CMS to recommend.