We Love the Halfbike
Filed under: Design Inspiration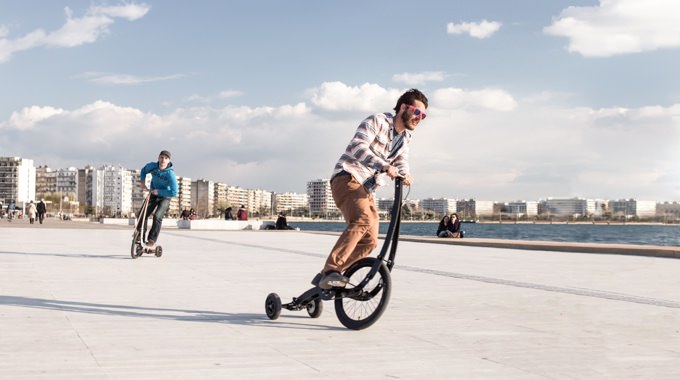 We came across an amazing Kickstarter campaign recently that we felt was definitely worth a mention (if your jaw hasn't dropped at the sight of it already). It's not often you get a classical object such as the standard bicycle, that you thought could never be changed or improved, and see it morph into a brand new and exciting vehicle that is the "Halfbike".
"The standing rider position is essential for the Halfbike. It brings you closer to natural walking and it's the only way to control the vehicle with your whole body and not just your hands. Halfbike is a sort of an extension to the body that allows a smooth and intuitive ride."
The campaign has already received more than 6 times it's $50k goal and we can't wait for it to roll off the production line so we can go for a spin!