Responsive Design Workshop
Filed under: News Web Design Web Development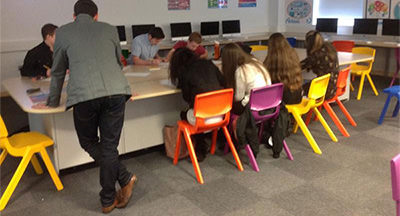 November saw our very own Alex going back to school!
As part of our support for the Knutsford Studio, Alex has offered to run workshops for any students interested in web design and business set-up.
This week's class saw him presenting 8 students with the basics of Responsive Web Design, giving the students the opportunity to have a go at designing their own responsive homepages and asking as many questions as they needed to.
We hope that we will be able to get involved with many more workshops for the students as so far, we are incredibly impressed by their abilities.