Dementia Roadmap Website Launches
Filed under: News Press Release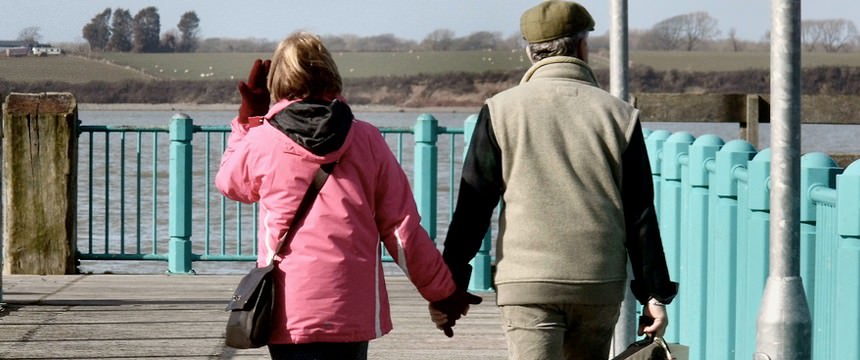 With Dementia Awareness Week 2014 comes the launch of the much anticipated website Dementia Road Map, commissioned by the Royal College of General Practitioners and developed by Pixel Air.
DementiaRoadMap.info, a thorough and comprehensive guide for Practitioners and Carers supporting people with Dementia, provides the user with up-to-date directories of local services as well as advice for those living with the symptoms.
 A Wealth of Information & Resources
The user is invited to select the regional site which is most appropriate for their needs, with each site providing information specific to the local area about the diagnostic process, the local care pathway, post diagnosis support, living with dementia and planning for the future. There is a vast display of local and national resources within each regional site which can be filtered using Search and Advanced Search options.
Advanced Search
Designer and Developer, Simon, says: "We quickly realised that advanced search functionality was going to be key to the success of the website. Developing this in a way which is both powerful and flexible whilst retaining the same simplified user-experience as the rest of the website was key."
In the footer of each regional site, the user can access a Tour of the website which explains the site as a whole and what the user can expect to find within the site, offering them the opportunity to get the very most out of their visit and where to find all of the information that they need.
Responsive Design for Mobile Devices
Pixel Air, the Altrincham-based team behind the design and development of the website worked very closely with the Royal College of Practitioners to ensure that the fully-responsive site was designed with a sympathetic, clear and informative look – approachable, easy to read, easy to understand and easy to navigate – on whatever platform they are viewing from, giving the user the best possibility of finding all the answers they are looking for whether they are a Care Professional, a dementia sufferer or a family member.
Multi-site for Scalability
Another aspect of the development process was providing the ability for admins to quickly create a new version of the website for different regions of the UK, with default content and the ability for a new admin to create localised content and imagery, content categories, resources and groups.
Designer, Paul sums up the design and development process: "With a clear brief, a tight technical spec and a sharp, proactive client, designing the Dementia Roadmap was an enjoyable process from start to finish.
Pixel Air joined the project midway through, with a great deal of work already completed on the planning and structure of the content. We used this to wireframe and provide responsive prototypes almost immediately. Our rapid process – eschewing the traditional psd-signoff-build model – allowed us to make far greater progress than by traditional means.
Driven by typography and inspired by the likes of Gov.uk and The Hillsborough Report the site makes great use of CSS3, SVG and Iconfonts. The result is a lightweight responsive site that's sympathetic to the subject matter and usable on any platform."
Simon adds: "Personally I am delighted that we met every part of what was an extremely challenging technical brief. I learnt a lot along the way and couldn't be happier with the finished result. The close collaboration between the whole team from start to finish was key to the successful implementation of the brief and to launching it on time for 2014's Dementia Awareness Week."